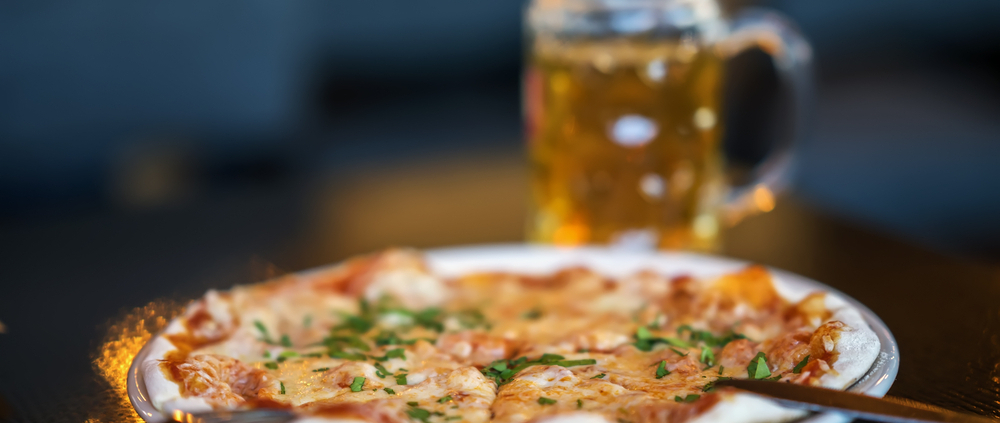 Food is one major way that people bond with each other. There's nothing quite like having a delicious meal, watching a movie, and laughing with some close friends. The room is rich with sounds that vary from 'mmm's' as people bite into their meals and laughter at the light airy conversation that can only occur over satisfied bellies. The unique scent of 'home' mixes with the crisp and warm smell of cooking and the meal itself which creates an intoxicating atmosphere to bond within. And, arguably, no food cultivates this atmospheric bliss better than pizza. The ultimate comfort food, having deep conversations with friends over a slice of your favorite pie… well, not to be cheesy, but there's nothing better. For the more adventurous pizza chefs out there, here are some unique recipes to try out for a fresh slice of heaven.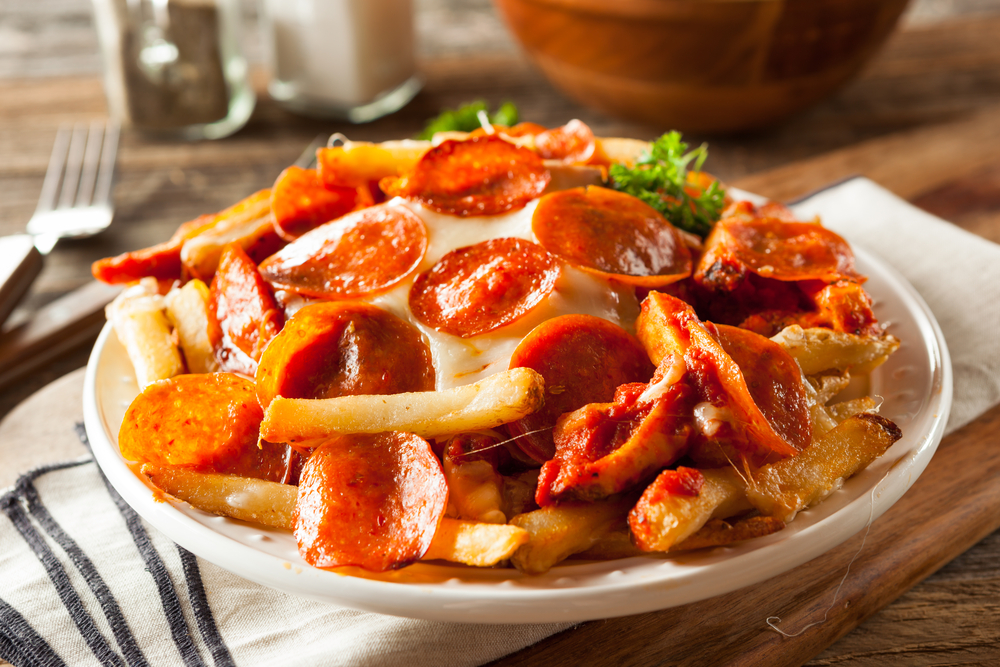 Poutine Pizza
Credit: Bev Cooks
INGREDIENTS
1 Tbs. torn parsley, for garnish
1 (8 oz) block mozzarella cheese, shredded
3 slices deli steak meat, torn
1 (13.8 oz) tube Pillsbury™ refrigerated classic pizza crust
1 Tbs. extra-virgin olive oil
1 russet potato, cut into thin strips
¼ cup hot brown gravy
INSTRUCTIONS
1) Place potato strips in a bowl of cold water for 20 minutes. Thoroughly dry and place them on a rimmed baking sheet. Drizzle with oil, and season with salt and pepper. Roast at 400°F for 30 minutes, tossing half way through.
2) Once roasted, transfer the fries to a plate. Wipe the browned bits from the pan and unroll the pizza dough onto the greased cookie sheet. Slide back into the 400°F oven to bake for 8 minutes.
3) Lightly brush the crust with oil, then sprinkle with mozzarella cheese and torn deli steak. Bake for another 6 to 10 minutes, or until the cheese has melted and is browning and bubbly.
4) Heat the gravy in a small saucepan.
5) Arrange the fries on the pizza and drizzle with the gravy. Garnish with parsley, slice, and serve!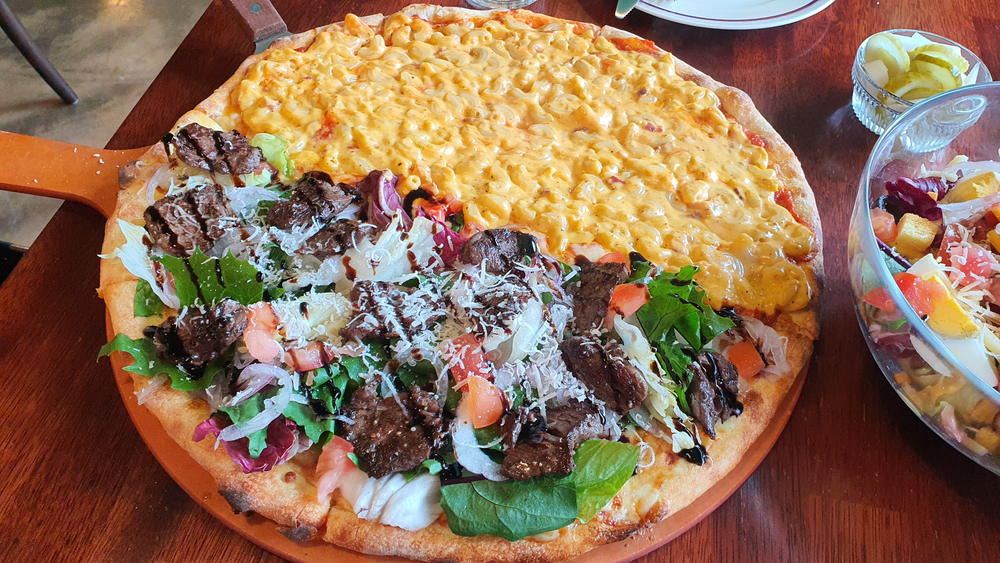 Macaroni and Cheese Pizza
Credit: The Gunny Sack
INGREDIENTS
2 cups macaroni and cheese
3 slices American Cheese
1/4 cup milk
1 premade pizza crust
1/4 cup olive oil
1/2 cup shredded colby jack cheese
INSTRUCTIONS
1) Start by making the macaroni and cheese so that you have three cups. If making the boxed kind, prepare it according to the package. Or use homemade mac n' cheese, if preferred.
2) Add 3 slices of American cheese and 1/4 cup of milk to make a little more cheese sauce. Stir over low heat until melted.
3) Brush pizza crust with olive oil.
4) Top with macaroni and cheese.
5) Sprinkle with shredded colby jack cheese.
6) Bake at 450 degrees for 7-10 minutes.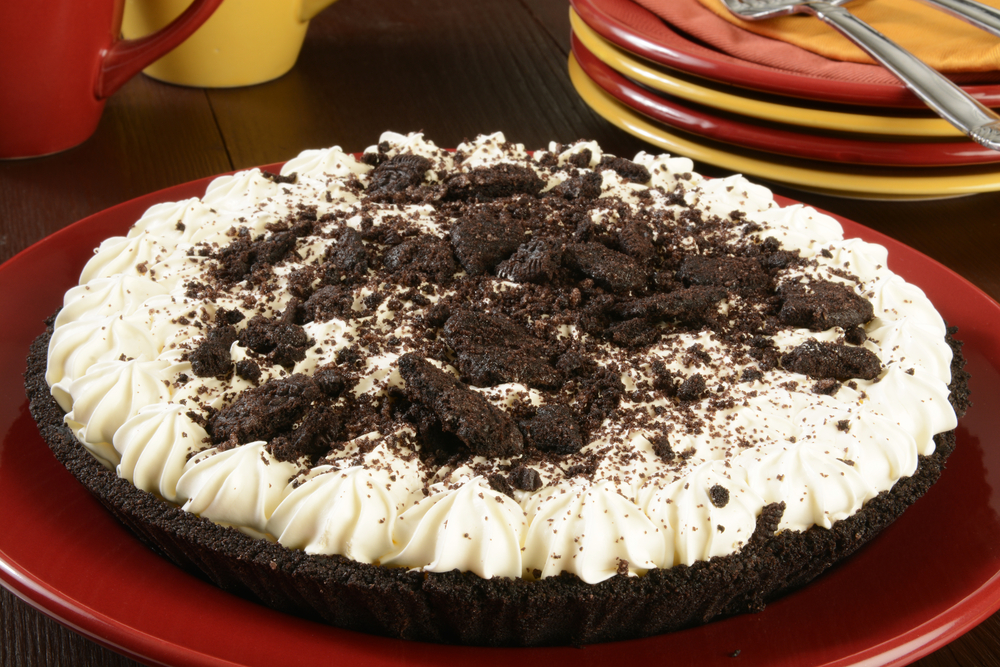 Cookies & Creme Pizza
Credit: Girl Versus Dough
INGREDIENTS
1 box Hershey's Cookies 'n' Creme cookie mix
1/3 cup butter, softened
3 tablespoons water
1 cup whipping cream
1/2 cup cream cheese frosting
1/2 cup semisweet chocolate chips
1/2 cup white chocolate chips, plus more for melting and drizzling
1 cup crushed cream-filled chocolate sandwich cookies
INSTRUCTIONS
1) Heat oven to 375°F (350°F for a dark or non-stick pan). Spray a 12 or 13-inch pizza pan with cooking spray.
2) Combine cookie mix, softened butter, and water in a large bowl; stir until a dough forms. Press dough into a 12-inch circle on pizza pan.
3) Bake until lightly brown on edges and set in the center, about 12 to 15 minutes. Cool completely on the pizza pan, about 1 hour.
4) In a large bowl, beat whipping cream until soft peaks form. Stir in cream cheese frosting.
5) Spread mixture evenly on top of cooled cookie pizza. Sprinkle with chocolate chips and crushed cookie pieces. Melt a handful of white chocolate chips and drizzle over cookie pizza.
To make cutting your pizzas a cinch, check out our Pizza Cutter!
https://info.jokari.com/wp-content/uploads/2020/07/Jokari-Unique-Homemade-Pizza-Recipes-1.jpg
667
1000
Lauren Johnson
https://info.jokari.com/wp-content/uploads/2022/05/jokari_logo.webp
Lauren Johnson
2020-07-19 03:43:45
2020-07-19 03:43:45
Unique Homemade Pizza Recipes