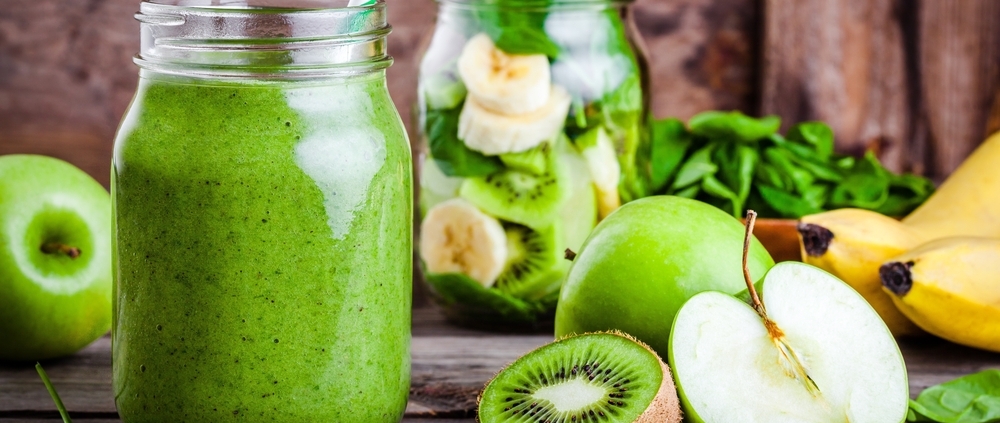 While many of us may have taken a more passive approach to our overall health (ate an orange once in a while and called it a day), there are certain foods that allow us to play an active role in strengthening your immune system. If you don't want to tweak your at-home recipes, adding a few immune-boosting smoothies into your routine is a great way to quickly and easily give your body amazing benefits.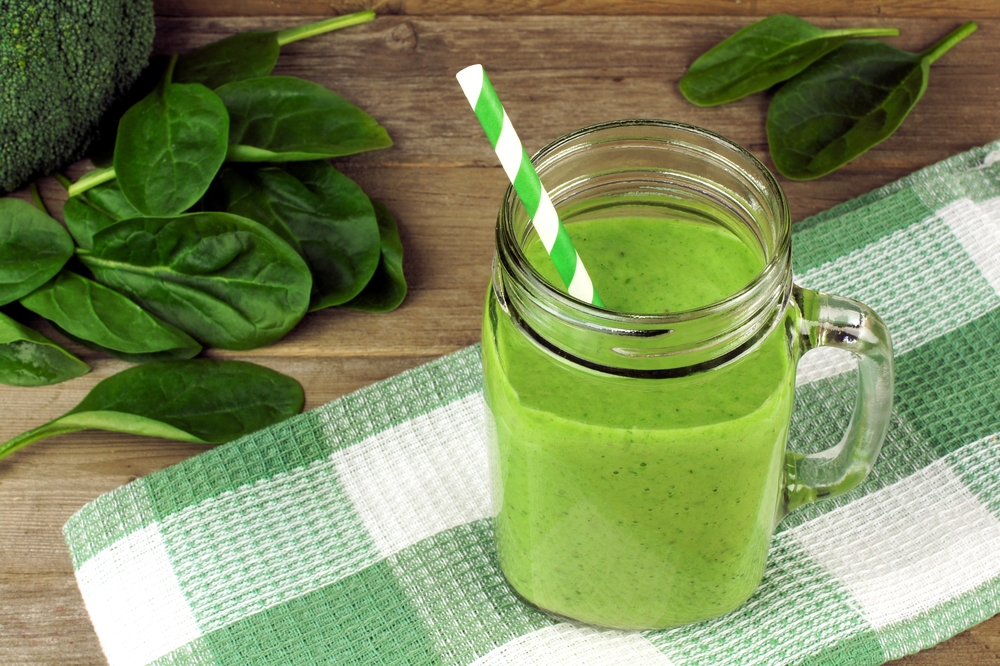 Immune Booster Sweet Green Smoothie
Source: Foodie Crush
This smoothie blend combines the antioxidant and Vitamin C power of kale and spinach with the anti-nausea benefits of ginger to create a drink packed with goodies. And the addition of mango, pineapple, and kiwi add extra Vitamin C while also giving the smoothie a rich and sweet flavor.
Ingredients
1 cup roughly chopped spinach and kale, packed tightly
1 1/2 cups Almond Breeze Unsweetened Almondmilk
1 1/2 cups frozen mix of mango, pineapple, and kiwi chunks
1/2 teaspoon freshly grated ginger
1/2 lemon (juiced)
Instructions
1) Add the spinach and kale to a blender with the Almond Breeze and blend well.
2) Add the frozen fruit, ginger, and lemon and blend until smooth. If the smoothie is too thick, add more almond milk 1 tablespoon at a time.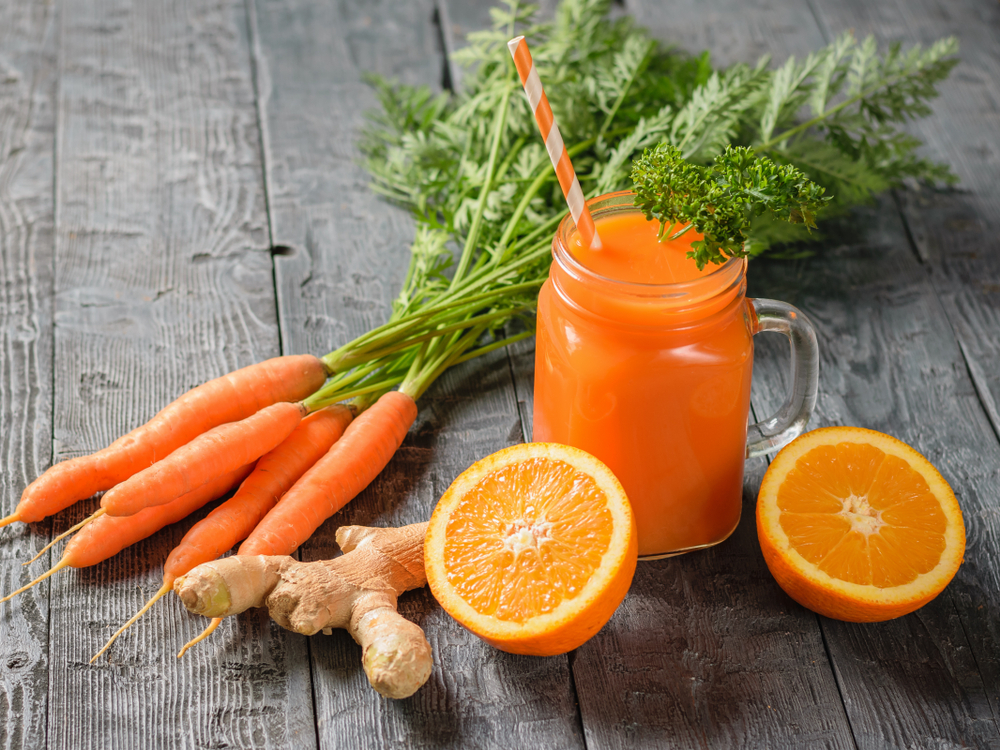 Immune Boosting Smoothie
Source: Diethood
Again this smoothie has the inflammatory benefits of ginger, while also including turmeric and cinnamon which contain medicinal benefits and powerful antioxidants. The OJ, clementine, and lemon are jam-packed with vitamin C as well.
Ingredients
1 carrot
1 banana
1 clementine
ginger
orange juice
lemon juice
turmeric
cinnamon
plain yogurt
ice
Instructions
1) Add all of your ingredients to a high powered blender in the order they are listed above.
2) Process everything until it's completely blended.
3) Give it a little taste to test for sweetness. Adjust accordingly. If you're looking for a thicker smoothie, blend in more ice to make it thicker.
4) Pour your immunity-boosting smoothie into your favorite glass or tumbler, insert a steel straw and garnish with fresh orange wedges.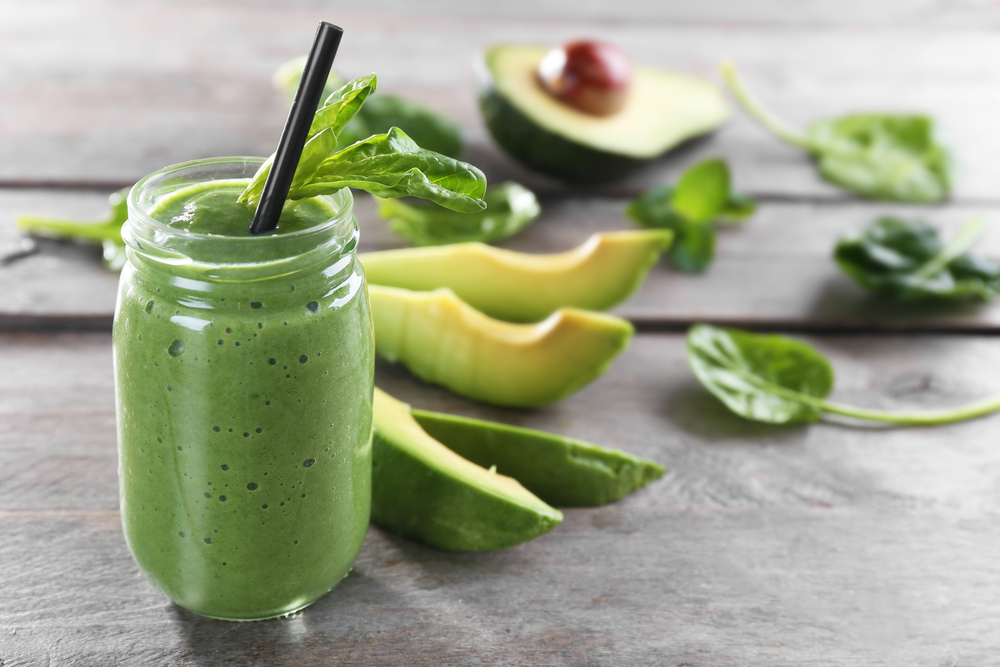 Avocado Smoothie
Source: Jackie Unfiltered
This last smoothie combines the benefits of turmeric and ginger with that of avocado. Avacado contains more potassium than bananas which helps to lower blood pressure. It also high in fiber and loaded with healthy fats which causes the body to absorb nutrients from other foods.
Ingredients
1 Cup Almond Milk Unsweetened, Organic
1 Cup Greek Yoghurt Full Fat
1 Inch Turmeric Root Peeled
1 Inch Ginger Root Peeled
1/2 Lemon Skin, pith & seeds removed
1 Cup Pineapple
1 Cup Strawberries
1 Cup Packed Spinach
1 Honeycrisp Chopped
1/4 Cup Raspberries
1 Tsp Pure Vanilla Extract Organic
1 Tsp Cinnamon
1/2 Avocado
Pinch of Sea Salt
1 Cup Ice
Instructions
1) Place all ingredients as listed in a Vitamix or other high-powered blender. If using the Vitamix, choose 'frozen desserts' setting. For a thinner consistency, add more water and for more froth, add more ice.
Pro-tip: Use our Avocado Pro to make slicing easier and more precise!
https://info.jokari.com/wp-content/uploads/2020/05/Jokari-Immune-Boosting-Smoothies-4.jpg
667
1000
Lauren Johnson
https://info.jokari.com/wp-content/uploads/2022/05/jokari_logo.webp
Lauren Johnson
2020-05-28 10:00:37
2020-05-29 04:54:58
Immune-Boosting Smoothie Recipes