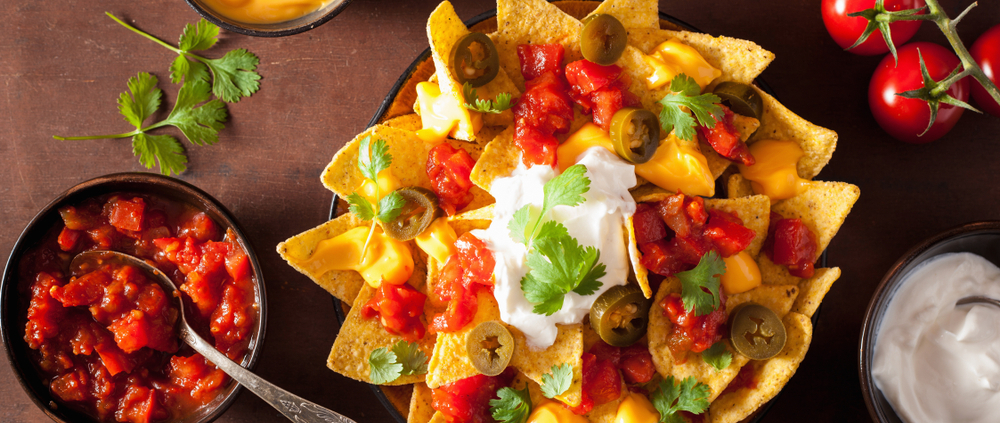 Whether it's game day or a kid's sleepover, when you're hosting, you always have to be armed with the best snacks. You want to give your parties a name for themselves, equip them with a signature dish so notorious that your house will become 'the place to be' for all future events. But does such a dish exist? As a matter of fact, it does and it's something that everyone knows and loves: nachos. You may have a big fat question mark on your face right about now, thinking, "How many different ways can you microwave cheese on chips?" But the truth is, there are plenty of new and exciting ways to make this snack your claim to party fame. Here are some of our favorites.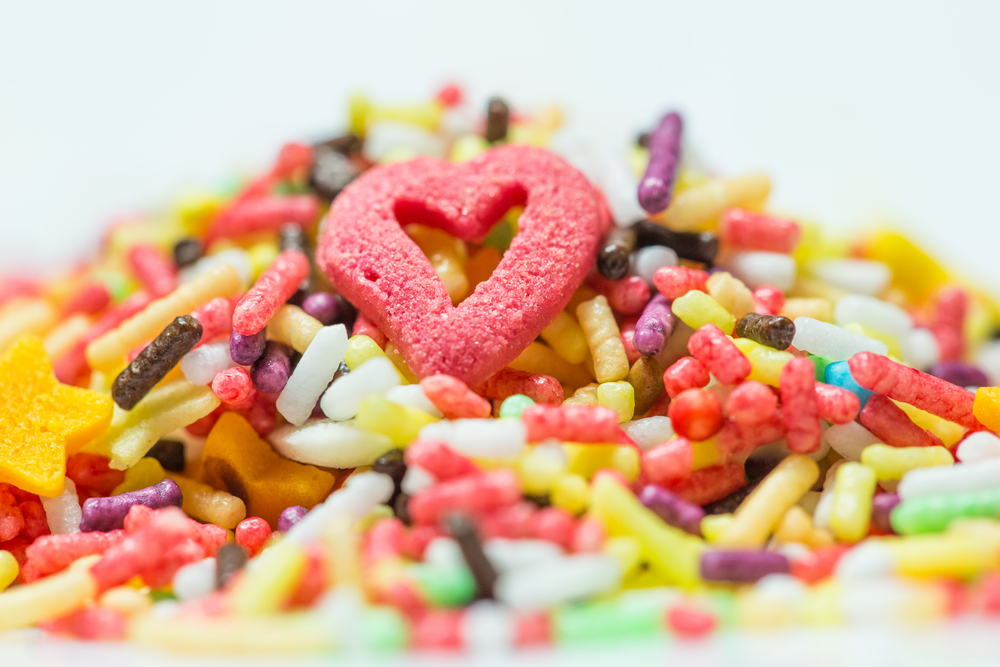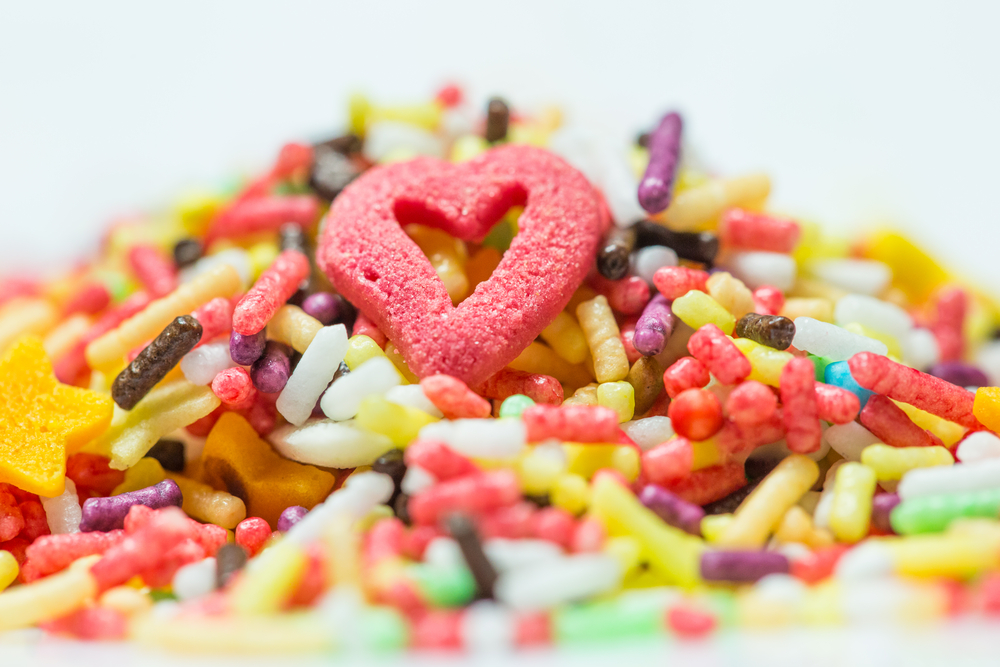 Funfetti Nachos
(Recipe Credit: Cupcake Project)
Cook time: 1 hour 15 minutes
Ingredients
For Cookie Nachos:
1 1/2 cups all-purpose flour
1/2 cup milk
1 teaspoon instant yeast
1/4 teaspoon salt
1/2 cup unsalted butter room temperature
6 ounces rainbow sprinkles or nonpareils
For Meringue:
3 eggs
1/4 teaspoon cream of tartar
1/3 cup sugar
1/2 teaspoon vanilla extract
For Toppings:
diced strawberries and chocolate chips
Cookie Instructions:
In a medium-sized mixing bowl, mix together flour, milk, yeast, and salt until stiff.
Cut the butter into four pieces and mix them in one piece at a time, beating for a full minute between each addition and an additional three minutes after the last addition. The dough should look smooth and satiny.
Place dough in an oiled bowl that gives it a little room to rise, cover in plastic wrap, and refrigerate for at least two hours or overnight.
When ready to bake, preheat oven to 275 F.
Sprinkle a work surface liberally with rainbow sprinkles/nonpareils as you would flour.
Divide dough in half and place one half on the sprinkles/nonpareils and the other half back in the refrigerator.
Place more rainbow sprinkles/nonpareils on top of the dough and roll the dough out to 1/8″ thick. Add more to the top of the dough and also lift the dough and add more to the bottom as needed to fill spaces that don't have many or simply to keep the dough from sticking.
Use a pizza wheel or a knife to cut the dough into triangles.
Roll sheets of aluminum foil into logs and place on cookie sheets.
Spray foil with non-stick cooking spray.
Drape dough triangles over foil logs. The dough doesn't expand much in the oven, so the cookies can be very close together.
Repeat with remaining dough.
Bake for 60 minutes or until the cookies have puffed up slightly and are a light brown color.
Cool on a cooling rack.
Meringue Instructions:
Place eggs and cream of tartar into the bowl of a stand mixer fitted with the whisk attachment and beat at high speed until frothy.
Lower speed to medium and add sugar a little bit at a time.
Increase speed again and whisk until soft peaks form.
Whisk in vanilla.
Assembly Instructions:
Serve Funfetti dessert nachos in a large bowl or plate with the meringue in the middle and strawberries and chocolate chips all around.
For a similar recipe with a shorter bake time, check out the video below:
(Recipe Credit: The Creative Bite)
Cook Time: 10 Minutes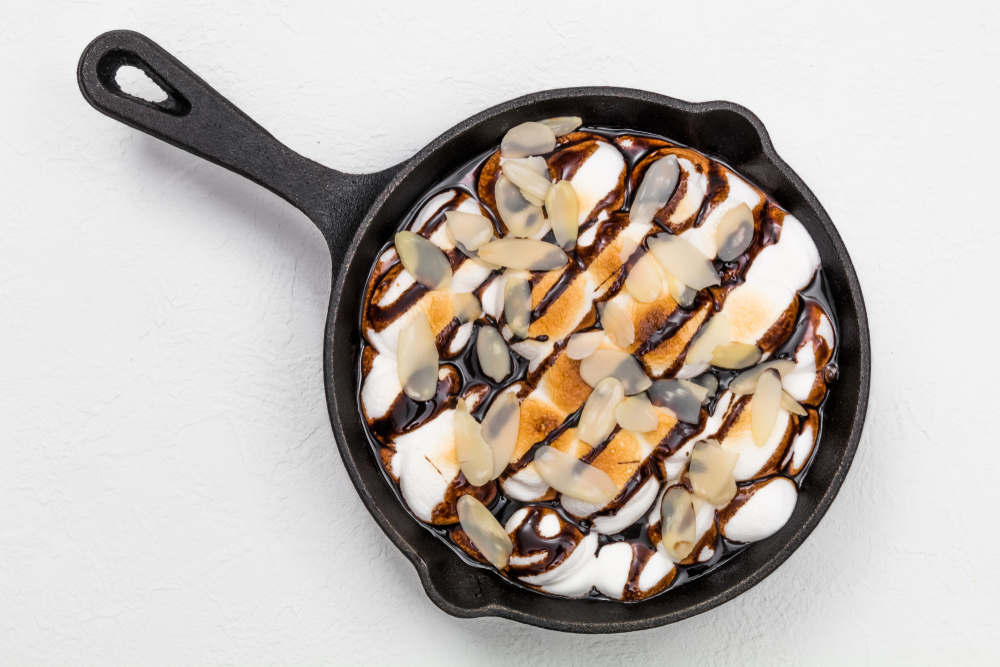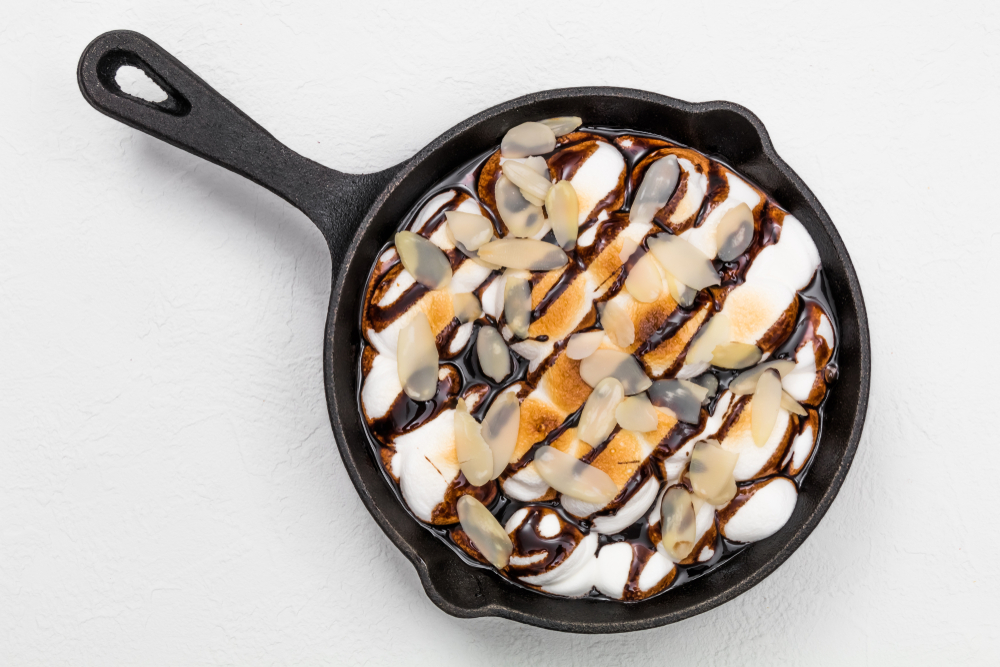 Ingredients:
1 bag Cinnamon Sugar Pita Chips
1 cup chocolate chips
1.5 cup mini marshmallows
1/4 cup chocolate chips
1 teaspoon oil
Instructions:
Fill a 10″ oven-safe skillet or pan with the bag of pita chips. Top with 1 c. chocolate chips then marshmallows. Place in oven and bake at 350° for 6-8 minutes or until marshmallows are golden.
While baking, place 1/4 cup chocolate chips in a microwave-safe bowl with the oil and microwave in 15-second increments until completely melted. Stir each time so the chocolate does not burn.
Drizzle the melted chocolate over the nachos and enjoy your indoor 10-minute s'mores!

Pizza Nachos
(Recipe Credit: Making Life Blissful)
Cook Time: 10 minutes
Ingredients:
1-2 cups marinara sauce or red pizza sauce
1 cup black olives, sliced
1/2 cup bell peppers, chopped
3/4 cup pepperoni, cut into quarters (we use turkey pepperoni–it's healthier and so good!)
1/2 cup pre-cooked breakfast sausage, sliced (we use turkey sausage–again tasty and healthier)
1 cup cheese, shredded
2-4 cups of corn tortilla chips
Instructions:
Add toppings as desired and microwave until cheese is melted (about 1-2 mins, depending on microwave).
https://info.jokari.com/wp-content/uploads/2019/01/nachos-4.jpg
667
1000
Lauren Johnson
https://info.jokari.com/wp-content/uploads/2022/05/jokari_logo.webp
Lauren Johnson
2019-05-10 10:00:31
2019-05-24 15:40:22
Hit It Out of the Ballpark with These Nacho Recipes