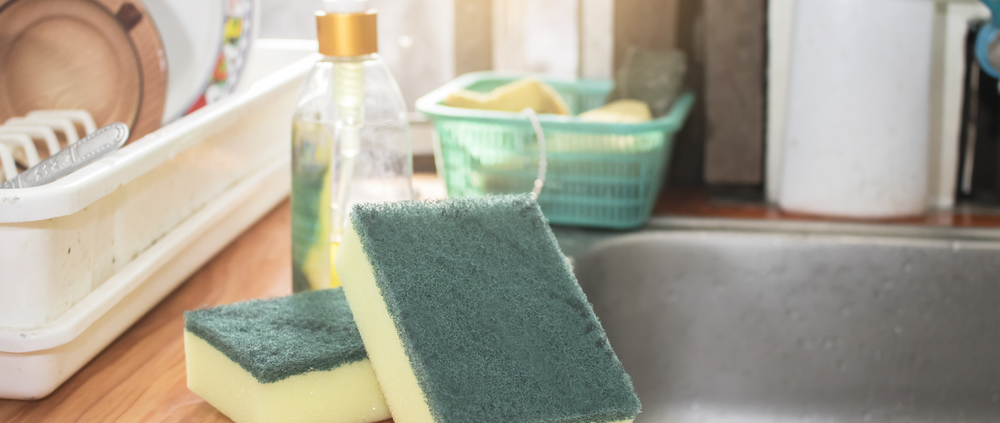 Sponges: they help us clean, they're multi-purpose, and they make for surprisingly good television. Caring for your household sponge might seem like a silly thing to worry about at first. After all, they're designed to be used for a while then thrown away. While it's true you should toss out used sponges after a certain point, it is possible to extend their lifespan by treating them properly and only using them for specific tasks. This is your crash course in the care and cleaning of
kitchen sponges.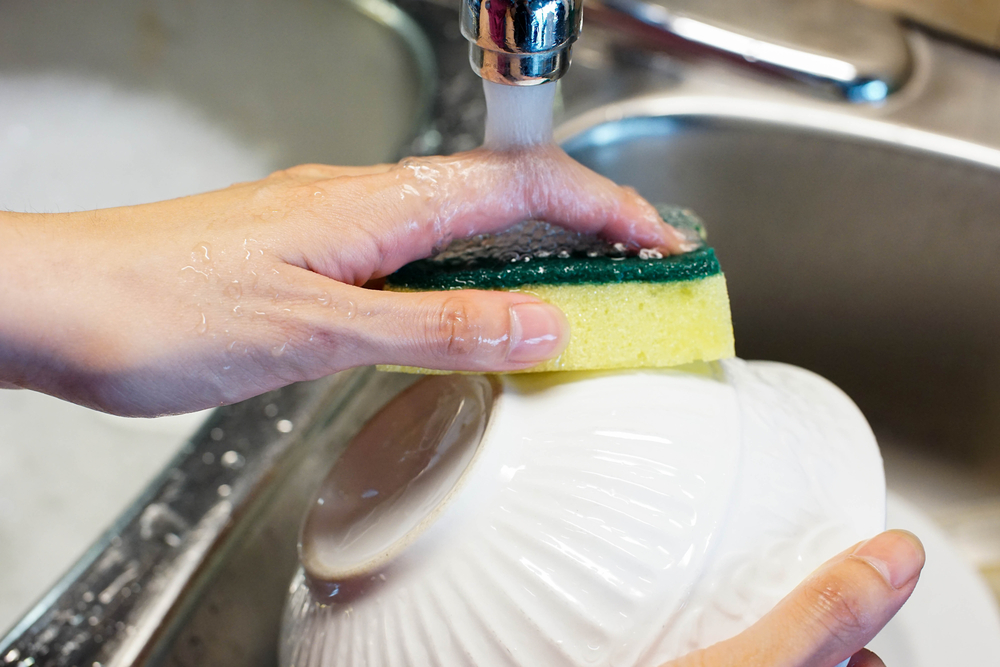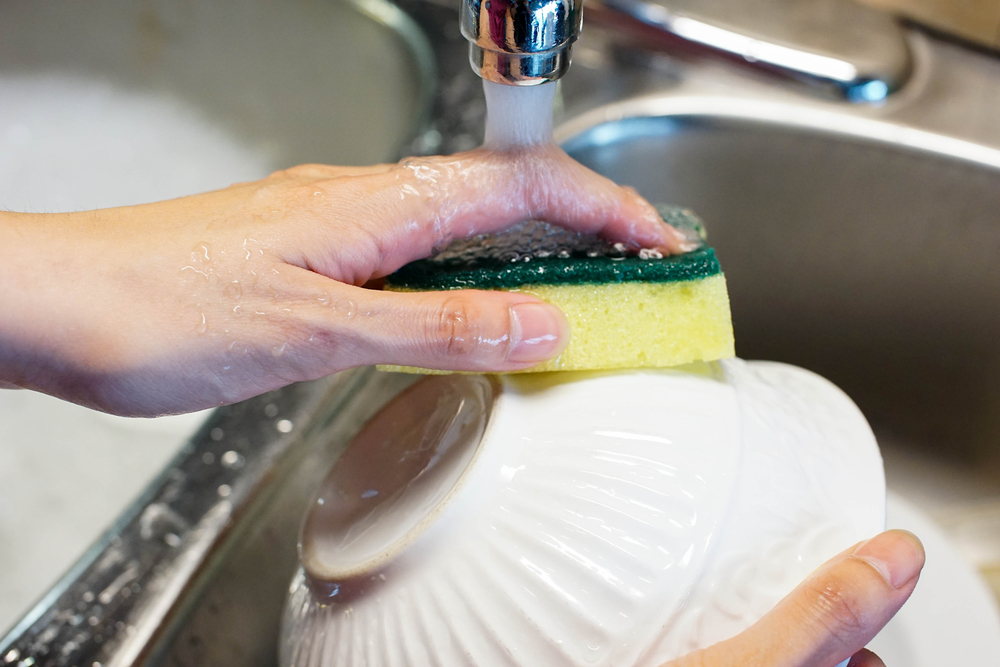 WHEN YOU SHOULD CLEAN A SPONGE
As you use a sponge, it will naturally build up bacteria and begin to fall apart. The latter is noticeable; the former can't be detected without a microscope. However, scientific research has given us a rough idea of when the bacteria buildup reaches its zenith. Ideally, sponges should be replaced weekly, as even with cleaning the bacteria aren't all destroyed. A German study in 2017 suggests washing it daily.
HOW TO CLEAN YOUR SPONGE
The most common method is to zap the sponge in the microwave for a few minutes on a regular basis. While this helps, the most efficient method is a bit more involved. First, clean it off in hot, soapy water- alone, not with the dishes. Think of it as a personal bath for your sponge. Then, place it in the microwave for two minutes and allow to dry. This should kill off most of the bacteria if done daily.
WHEN NOT TO USE A SPONGE
While you should be using your sponge for your dishes, there are a few that it shouldn't go near. The most dangerous- and common- is a butcher's block. If a block or a cutting board has had raw meat on it, the juices will be absorbed into the pores and it'll need to be thrown away. Instead, Merry Maids recommends using a paper towel and disinfectant or a bleach wipe to clean cutting boards.
HOW TO PROLONG ITS LIFE
When the time comes to throw the sponge away… don't. Instead, tackle some heavy-duty jobs that aren't in the kitchen. (Mashed suggests running it through the washing machine first.) For example, scrub out the bottom of your trash cans where smells can build up. Maybe give the shower a good scrub and rinse? To avoid confusion, cut off the corner so you know it's the "gross" sponge.
HOW TO STORE A SPONGE
Most people tend to store their sponges next to the sink. Which is fine, don't get me wrong- you want to have easy access so you aren't running around with soapy hands. However, Merry Maids advises not to keep the sponge IN the sink itself. A sponge holder can be attached to most dishracks or refrigerators with a magnet and help keep the sponge clean and dry. Just make sure to rinse it off and wring it out. You'll want to keep it somewhere with good air circulation as well.
HOW NOT TO CLEAN IT
One final note: when you do clean your sponges, do not boil them. While it will kill off certain germs and bacteria, a study in Scientific Reports proved that it's ultimately futile. The germs will return, and the heat will promote the growth of other strands. The same is true for microwaving unless done with the method detailed earlier.
Sponges are a valuable tool in the kitchen. Keep them free of crud and apocalyptic germs by follow a few of these simple steps.

https://info.jokari.com/wp-content/uploads/2019/04/jokari-kitchen-sponges.jpg
667
1000
Cory Taggart
https://info.jokari.com/wp-content/uploads/2022/05/jokari_logo.webp
Cory Taggart
2019-05-17 10:00:25
2019-05-16 17:39:52
Caring for your Kitchen Sponge