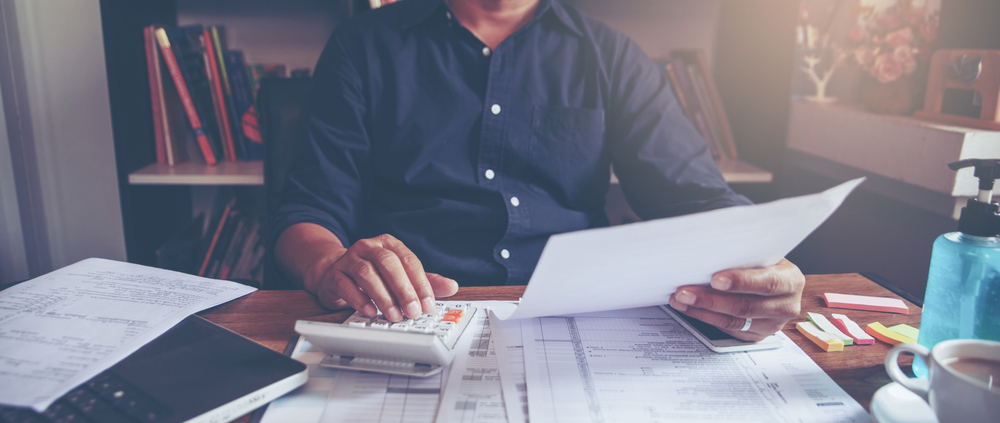 As we begin to transition into fall, some of your work lives are shifting as well. Whether you're a teacher heading back to school or your work is calling for employees to start coming in a few days a week, you are likely finding yourself in a bit of a transitional period. That can be overwhelming for some, especially because you can't settle into work life but rather find yourself bouncing around from home to work to working from home. Whether your commute is just a few steps to the dining room or you are heading back into the office, here are some must-have office accessories that will help keep you organized.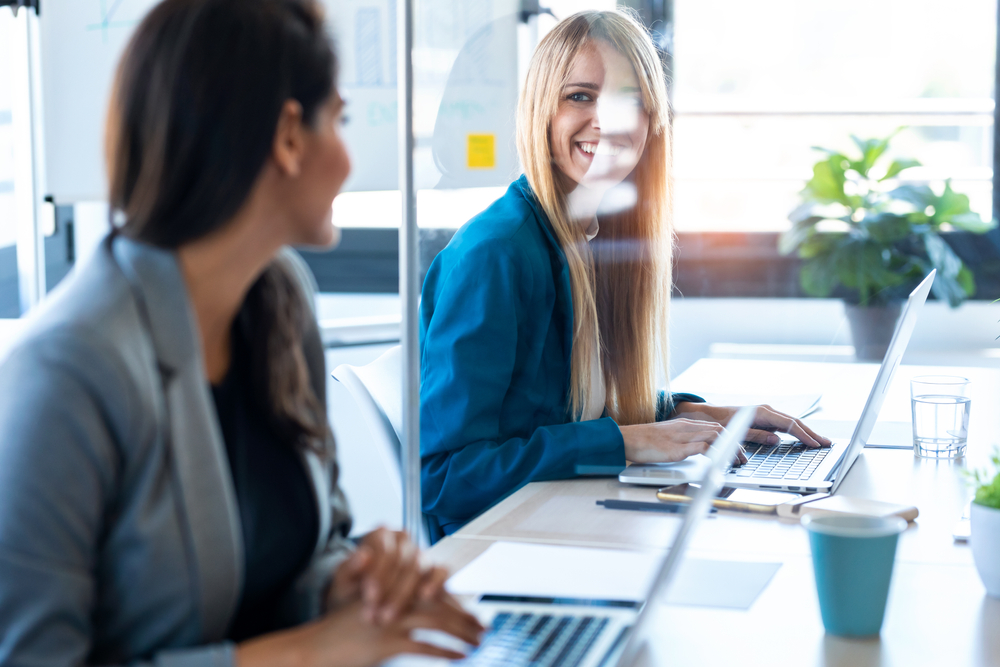 Office Partition/Desk Divider
If you're finding yourself back in your office or classroom this fall and are likely going to be working in close quarters with others, consider an office partition or desk divider. Your company may already be supplying some or they may simply be spreading out the desks more, but regardless it is a helpful accessory to have for when a fellow employee stops at your desk to ask if you have a certain file or where you are on your latest project. If you go with the desk divider, consider going clear option so you're still able to see and clearly speak with neighboring employees.
Antibacterial Phone Pouch
One of the biggest collectors of germs in our day to day lives is our phones. We're touching them, setting them down on foreign surfaces, and then putting them right up to our faces… yikes. One way to help with the spread of germs is to get yourself a phone pouch. Jokari has recently released an antibacterial phone pouch that uses Nano-Silver technology to suffocate bacteria. This will not only help to clean your phone throughout the day, but the pouch itself will act as a barrier between your phone and the many surfaces it normally encounters throughout the day.
Office Desk Sanitizer Supplies
Most of us don't leave home without a bottle of hand sanitizer, but what are you doing to keep your desk clean? At an office (even the one in your home), it can be helpful to give it a good antibacterial scrub regularly. Having either antibacterial wipes or a spray bottle with paper towels can be a great routine to establish for yourself this fall. Make it your end-of-day routine to give your desk a quick wipe down before you head out the door.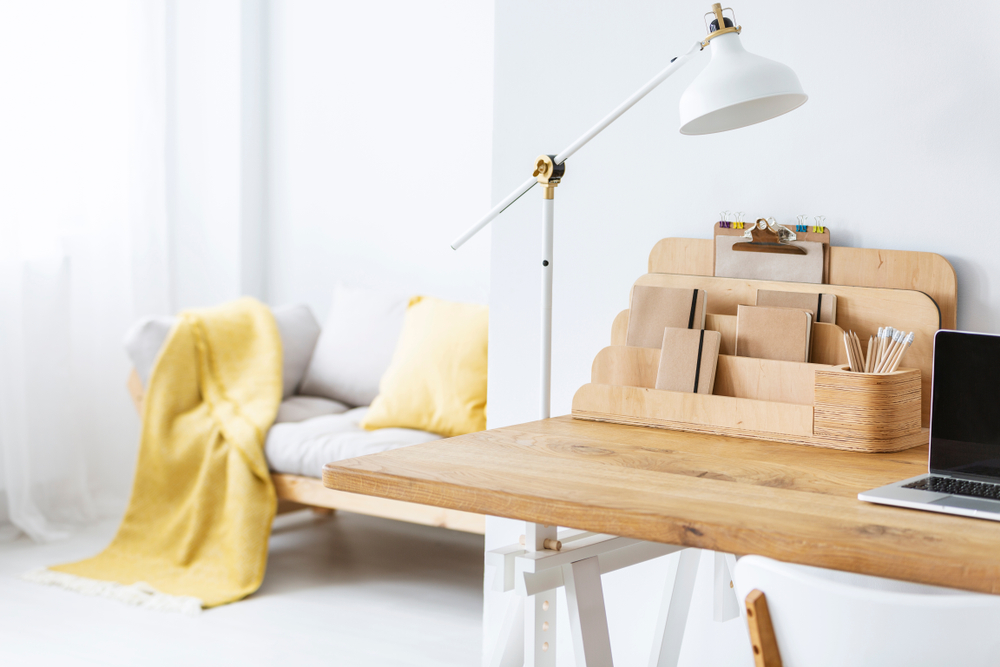 Office Desk Accessory Organizer
If multiple people in your family are working from home, it's very likely you're sharing your office desk. An accessory organizer will help keep everyone's supplies neatly stored when not in use. If your home office is your dining room table and needs to be cleared off at the end of the day, we can't over-emphasize the value of an organizer that contains all of your important accessories (wallet, keys, phone, folders, projects, etc) that is portable. No more leaving a trail of paper clips or fear of the kiddos dropping files on the floor when they're helping set the table for dinner.
Travel Mug
Gone are the days where we all share our zany mugs in the break room. Although you may be missing out on your coworker's latest 'Don't talk to me until I've had my coffee' mug, you don't have to go without completely. Carrying your own personal travel mug will allow you the assurance that your morning coffee is safe, while also making it portable and easy to take throughout the office or to different classrooms.
Keyboard Cover
During your end-of-day desk wipe down, you may start to realize that one of the more difficult accessories to clean is your keyboards. Consider the keyboard cover. At the end of the day (or whenever you leave your desk for a long period of time), just pick up the keyboard cover, wipe or spray it down, and then place it back on the computer. This can be especially useful if your computer doubles as both your work and personal computer. You can use the keyboard cover in the office, wipe it at the end of the day, and leave it in your office overnight to dry and so any of your office germs stay at the workplace.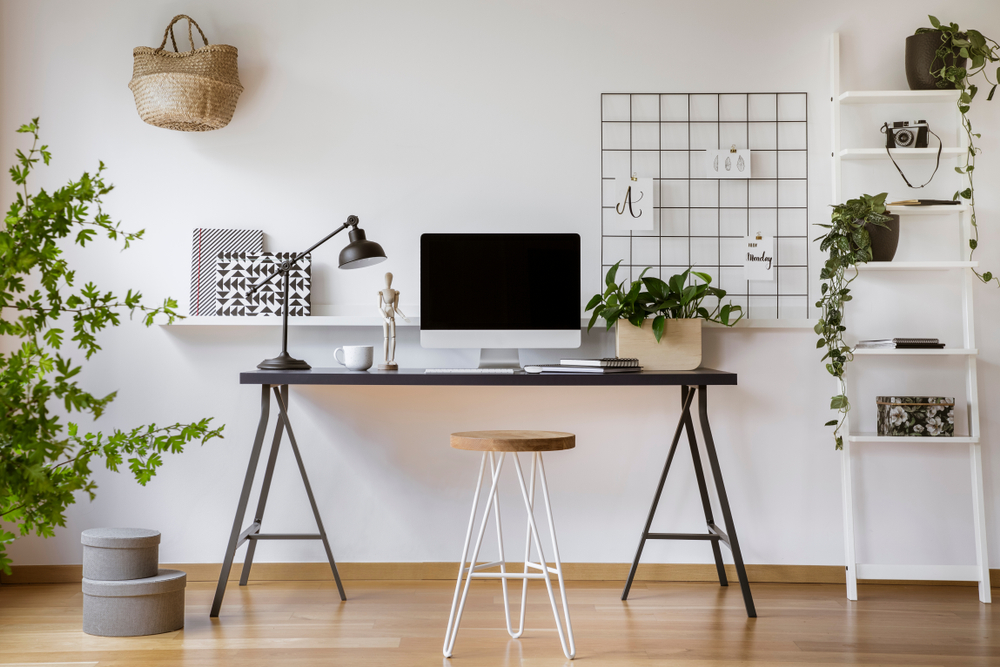 Seat Cushion
When we're sitting stationary anywhere for roughly eight hours per day, we want that seat to be comfortable. Adding a seat cushion to your desk chair can really make the long work hours much friendlier on your back and legs. In addition, since you may be moving around to different offices and classrooms, you can always be sure that any chair you're stuck with (we're looking at you, folding chair…)  is a little more comfortable than it would be otherwise.
Personal Accessories
Since we need to be flexible (some days might be working at home, some days at the office, etc.) we likely won't be able to deck out our desks as much this year as we have in the past. We can't litter our desk with action figures or plants or fun mugs like we have in years before. However, that doesn't mean that we have to have our personalities completely absent at the office either. Including one or two small accessories, perhaps a small succulent or one mug, will brighten our days and still allow us to show off our personalities. And this way, if you're transitioning back and forth a lot, everything is very portable and easy to take home and bring back to the office as needed.
https://info.jokari.com/wp-content/uploads/2020/09/Jokari-Office-Accessories-4.jpg
668
1000
Lauren Johnson
https://info.jokari.com/wp-content/uploads/2022/05/jokari_logo.webp
Lauren Johnson
2020-09-30 10:00:34
2020-09-22 14:55:17
Office Supplies You Can't Live Without