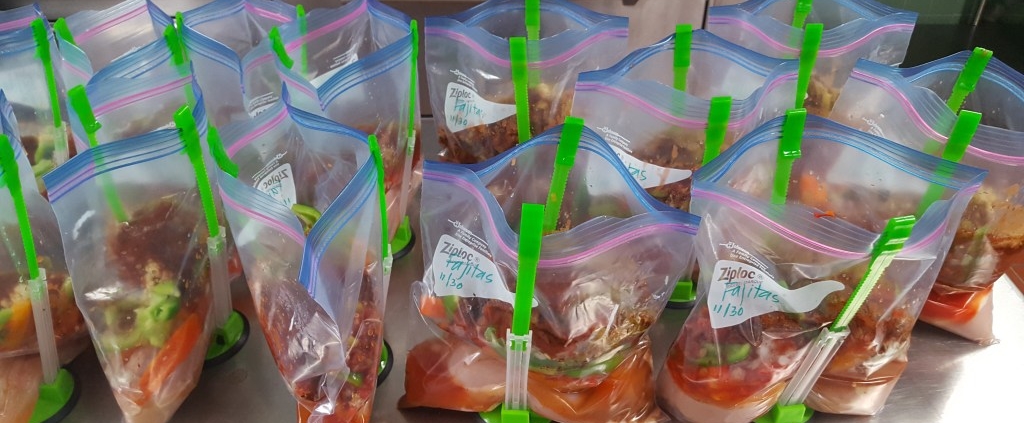 It's a full-time job to raise a family. Whether you have another full-time job on top of parenting or not, getting dinner together for a family is sometimes a little too time-consuming…especially when you know pizza is just a phone call away. That's exactly where Kendra Cundick of Idaho Falls found inspiration. "I wanted to find a way to help busy moms get a healthy dinner on the table for their families. So I started creating recipes to use in the crockpot directly from the freezer and Sliced Pepper was born. There is such a need to get wholesome, healthy meals on the dinner table. I was falling short and getting frustrated…so I came up with a solution."
Students come to a Sliced Pepper class and, two hours later, will leave with ten meals that go straight from the freezer to the crockpot. You can cater your recipes based on your family size and can make anywhere from 10-40 servings in a class. Meals range from Sloppy Joes to Thai coconut soup to one of her favorites: Sweet Pork.
Kendra's Favorite Sweet Pork Recipe (serves 6)
Ingredients:
3lbs boneless pork shoulder
1 (10oz) can, red enchilada sauce
1 (4oz) can, diced green chilis
1/2c light brown sugar
1/2t chili powder
1/2t onion powder
Prep:
Combine all ingredients and freeze in a large freezer bag.
From frozen, cook in a crockpot 6-8 hours or Instant pot 2 hours quick release.
Serve on a tortilla with black beans, jasmine rice, and any of your other favorite burrito toppings or on top of a bed of crisp kale and cabbage salad.
"When a person attends one of my classes, all they bring is a cooler. I provide everything else from the food to the apron you wear when you're preparing your meals. I do all of the meal planning, shopping, and even the clean up afterward. It is a fun get together, whether it's a group of family and friends or people who come alone and make new friends here."
Sliced Pepper was born about a year ago, but Cundick discovered the Jokari Baggy Holder a year earlier. "I was scanning Amazon, trying to find a better way to hold my freezer bags open while putting food in them. They are amazing and everyone that attends my crockpot classes agrees. They are always asking what they are called and where to purchase them."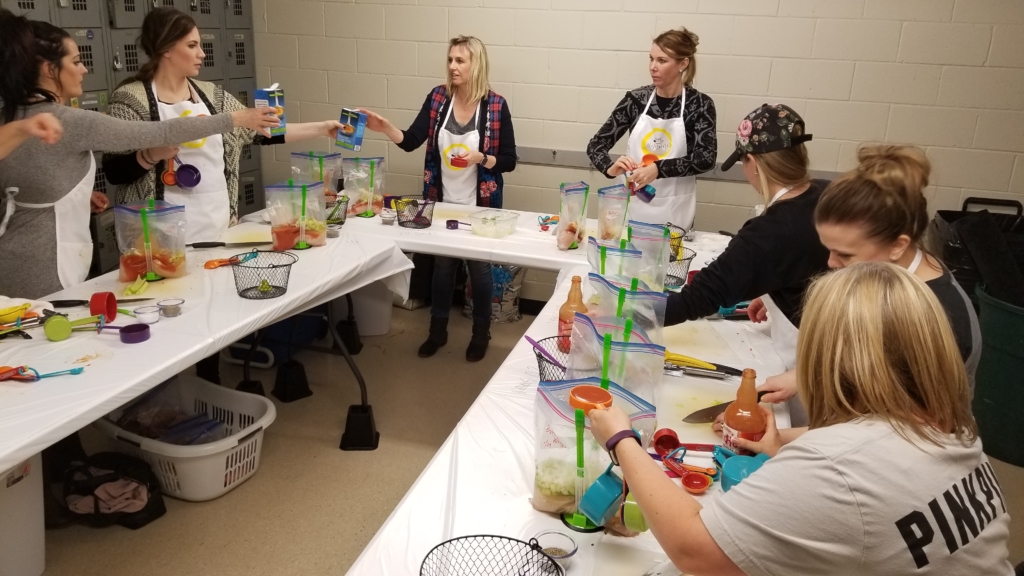 There is an art to making large amounts of food ahead of time. Cundick recommends getting as much air out of the bags as possible and, if your recipe is using potatoes, to make sure there is liquid covering them or they'll turn black. Also, when you're storing bags in your freezer, place wax or parchment paper under them so they don't freeze to your grates…or each other. Most crockpot meals will keep for up to four months in the freezer.
Kendra's best advice for meal prep? "Just do it. Most people think of crockpot meal prep as a huge task and to be very time-consuming. It saves so much time in the long run. It's easy to put it off and keep putting it off but when you actually take the time (less than 2 hours at a Sliced Pepper class) to do it, the result is amazing and you will be so glad you di! Your body will thank you for feeding it wholesome, healthy food instead of spur of the moment, fast, greasy, unhealthy food."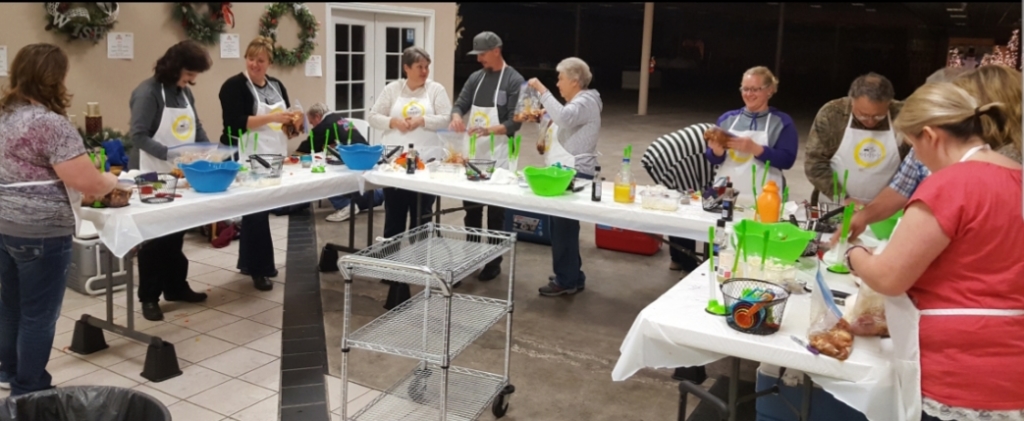 https://info.jokari.com/wp-content/uploads/2018/11/meal-prep-wtih-Baggy-Holder.jpg
576
1024
Elizabeth Clay
https://info.jokari.com/wp-content/uploads/2022/05/jokari_logo.webp
Elizabeth Clay
2018-11-16 10:00:19
2020-11-06 14:12:18
Crockpot Meals Make Life Better