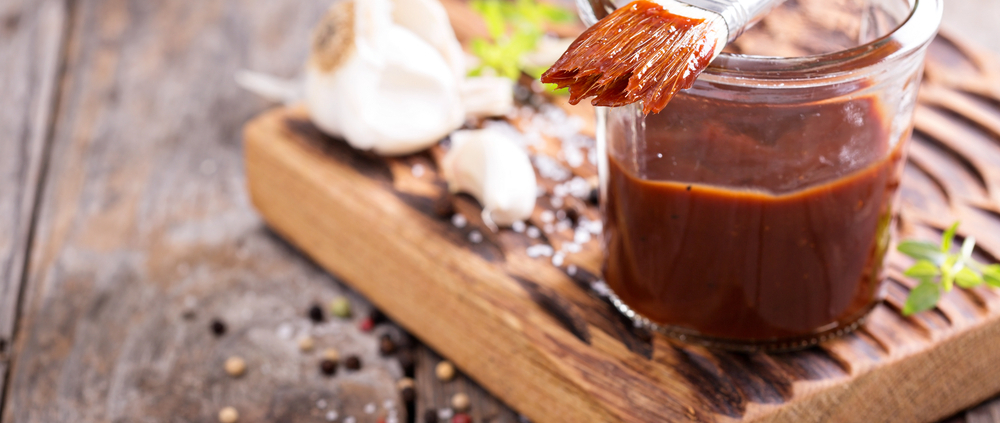 Being an adult can be a series of neverending inconveniences. Laundry, vacuuming, doing the dishes, cleaning your closet, paying bills- all while trying desperately to find time for work, exercise, family, friends, and…well… you. It's hard to find even a second in the day that's not already occupied and, on the rare occasions you do, the last thing you want to do is make a complicated dish. Yes, you deserve to treat yourself, but if it comes down to whether you're going to spend two hours cooking after a long day or eat a bowl of cereal… well… we both know which you're going to pick.
You admittedly have some easy recipes nailed, but they can get boring after a while if you're not 'changing things up'. But usually, when you hear that phrase it means adding an extra three hours onto your already tightly choreographed routine. Well, what if we told you that simply basting some new sauces onto the various meats you use would spice up (literally) your cooking? Here are some of the best store-bought sauces to help make your meals exciting again without adding any extra time to your cooking routine:
1) BBQ Sauces
A genuinely delicious BBQ sauce can be hard to find straight out of the bottle. Luckily for us, some celebrity chefs and experts have made public their favorite versions so we can get that finger licking taste we love without the hassle of following a complicated recipe:
a) Stubb's Original BBQ Sauce
Giada De Laurentiis, host of the Food Network's show Giada At Home, told The Today Show that this was her favorite store-bought barbeque sauce because it's the "Perfect balance of sweet and tangy with just a touch of warmth so everyone in the family can enjoy it….It's so versatile I even use it in on eggs in the morning."
b) Sweet Baby Ray's Original BBQ Sauce
This little number appears fairly regularly on any top ten barbeque sauce list- and for good reason, too. Chef Lawrence Page of WE tv's "Hustle & Soul" told Today, "I like the fact that the sauce is sweet, hence the name, and doesn't have a heavy ketchup-like taste. For every cup of Sweet Baby Ray's, I add two pinches of cayenne pepper, 1/4 cup Kentucky bourbon, 1 teaspoon ground white pepper and 1 teaspoon of dark Vermont maple syrup. The maple syrup really adds a nice sweet and smoky flavor to ribs when grilling!"

c) Trader Joe's Kansas City BBQ Sauce
Another sauce that's made its rounds on various platforms, including coming in as the number one ranked sauce on The Kitchn. It has a solid deep flavor that is just a tad bit sweet, perfect to add to your meat of choice. According to The Kitchn, some native southerners who tasted the sauce described it as feeling like home- doesn't get much better than that!
2) Marinara Sauces
Any Italian grandmother will tell you how tough it is to find a good marinara sauce. In fact, if she found out you were getting them store-bought, she'd probably smack you with a wooden spoon. But, despite what Nana thinks, you can actually find some great marinara sauces pre-made.
a) Trader Giotto's Traditional Marinara Sauce
This sauce is described by Thrillist as, "A hearty sauce, with strong, unabashed flavors — black pepper, fennel, oregano, parsley, fresh-cut basil — and large chunks of stewed tomatoes that maintained their dexterity from start to finish. It smelled wonderful poured over hot pasta, its barbecue-like sweetness cut with the lovely acidity of an aged Cabernet."
b) Rao's Homemade Marinara
Rachel Ray Every Day ranked this sauce it's number one spot among store-bought sauces, stating, "Rao's Homemade Marinara has a complex flavor (spiced, but not too spiced) and a smooth texture we keep going back to. This splurgy sauce is great on its own, but to make it even more impressive, add meatballs or some fresh herbs."
c) Classico Riserva Marinara Pasta Sauce
The Chicago Tribune did their own taste test for several pasta sauces and this sauce ranked among the top three that they tried. They described the sauce as having a 'bold, earthy flavor' and a hint of sweetness.
3) Burger Sauces
When done well, burgers are one of the tastiest food groups around. But, when you're making them at home, it can be easy to get stuck in a routine when you like what you're doing. You have to change it up sometime though and simply adding these sauces to your routine can help you get out of your burger funk.
a) Aoili
Adding any variation of an aioli (whether it's a garlic aioli, chipotle aioli, etc.) will add a creamy texture to the burger. This one, in particular, is made with chipotle peppers and has a very natural flavor- perfect for burgers, fries, or even sliders.
b) Thousand Island Dressing
This dressing may make you think more of a salad than a burger, but according to Saveur, "The classic blend of mayonnaise, pickle relish, and chili sauce goes beautifully with the flavor of charred beef."
c) Vermont Maple Sriracha Sauce
If you're an avid spicy food eater and you're looking for your next favorite flavor, add a little bit of sweet to your spicy with a maple sriracha sauce. This one is made in Vermont (as you could probably guess) and has a mouthwatering balance between a medium-heat spiciness and a touch of sweetness. If this one, in particular, doesn't appeal, look around in your local grocery store for a creamy maple sauce or some other sweet sauces to add to your burger. You'll thank us for it.

https://info.jokari.com/wp-content/uploads/2019/01/sauces-8.jpg
667
1000
Lauren Johnson
https://info.jokari.com/wp-content/uploads/2022/05/jokari_logo.webp
Lauren Johnson
2019-02-01 10:00:10
2019-05-01 15:21:03
Best Store-Bought Sauces to Add to Your Kitchen