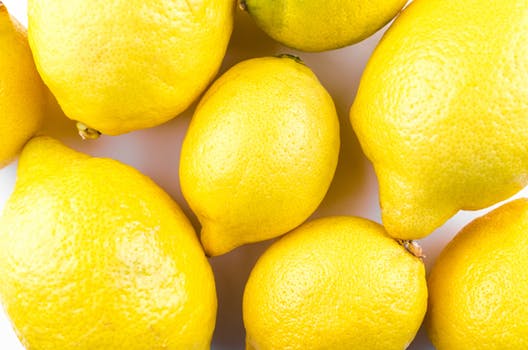 Ah, the joys of cooking.  There's just something about the food we make ourselves…it simply tastes better.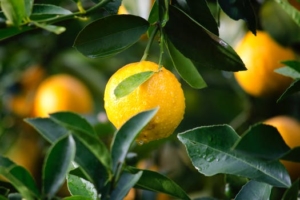 In this blog, we're focusing on one ingredient, in particular: lemon extract, and how it can be added to your baking routine this year. As they say, when life gives you lemons, Make Life Better with homemade lemon extract!
Lemon extract can be used in recipes that need that lemon-infused flavor. Bundt cakes, cookies, muffins, and various other loaves of bread are some of the more common recipes that would require lemon extract.
We want to give you a brief rundown on this zesty ingredient. Lemon extract is a concentrated form of oil that's derived from lemon peels and alcohol. Given the fact that oils often contain active ingredients from herbs and plants, there are health benefits that are associated with this ingredient:
Stress reduction – Lemon extract is full of essential oil compounds that could help reduce both psychological and physical stress.
Immune system booster – Lemons are a great source of vitamin C, which can help strengthen the immune system and prevent various respiratory system infections.
Detoxification – Lemon extract has many diuretic properties that make this oil a viable solution for detoxing. Furthermore, the detoxification properties of lemon extract can help prevent urinary system infections.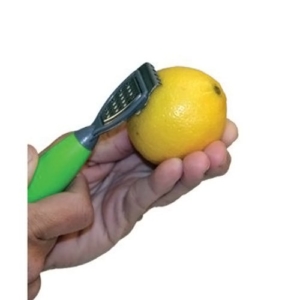 Keep Moving Mama is a blog, whose author, Wendy, writes to help reach moms with her message that focuses on food, fitness and the confidence to find balance in both.
This influential blogger wrote a blog that was dedicated to making a homemade lemon extract, and she just happens to use our Citrus Pro 4-in-1 multi-tool in the process! Here's her recipe:
Homemade Lemon Extract
Lemon peels from 3 lemons
6 oz. Vodka
Peel zest from clean lemons. (Just the yellow peel, not the pithy white.)
Add lemon peels to a jar.
Fill the jar with vodka and seal.
Store in a cool, dark place for 4-6 weeks. Shake about once per week.
Strain peels and store in a jar. Use in your favorite recipes.
Rather than choosing the store-bought variety, which can cost you more money than you'd probably like to spend, consider taking the time to make your own lemon extract.
https://info.jokari.com/wp-content/uploads/2018/10/pexels-photo-1414122.jpg
350
528
Madie Weiser
https://info.jokari.com/wp-content/uploads/2022/05/jokari_logo.webp
Madie Weiser
2019-02-08 10:00:57
2019-02-22 15:10:08
How to Make Homemade Lemon Extract