It's 7:30p.m. Your family is sitting around the dinner table, too full of food for any meaningful conversation. You discreetly unbutton your top button to make extra room for the last bites on your plate. You look to the center of the table, completely in a food coma, only to see mountains of food still to be finished. Grandma wasn't lying when she said, "Come hungry. I made a Thanksgiving buffet." You just can't possibly stuff yourself with any more of her warm, homemade stuffing, even though it's your favorite and she made it just for you. Luckily, Grandma has Jokari gadgets to make taking leftovers home a breeze this Thanksgiving. 
Erasable Food Labels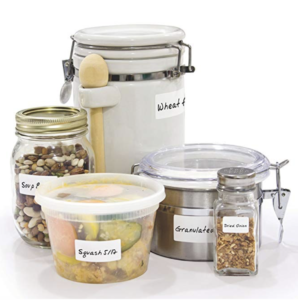 Jokari's Erasable Food label Starter Kit comes with pens, erasers, and reusable multi-color labels. They're perfect for keeping inventory of your refrigerator and freezer.  Labeling each package will save you from having to remember where you strategically placed each Thanksgiving leftovers. When labeling, also make sure to add either the date the food was cooked/stored or the expiration date of the food. 
Baggy Opener Pro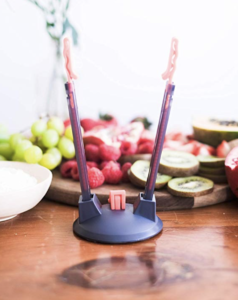 Our best selling product is now new and improved. The  Baggy Rack Pro has more stability when filling your zip lock bags with leftovers.  The fortified suction cups and sturdy clips hold containers open to pour leftovers easily into the baggy. Perfect for stuffing your zip lock bag with stuffing! No one likes putting away leftovers at the end of a big meal. The Baggy Rack Pro is an extra set of hands that everyone needs to make it a little less messy.
Zip Bag Holder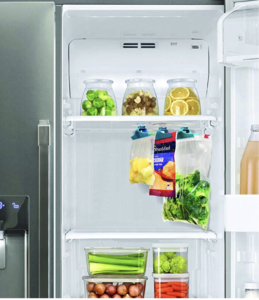 After you stuff your zip lock bag with stuffing, grab your Zip Bag Holder. It easily stores your leftovers. Just put any baggie through the holder and it's neatly stored and visible. It keeps your bags off the shelf, saves valuable shelf space and you easily see what you have leftover from Thanksgiving dinner. 
Wine Saver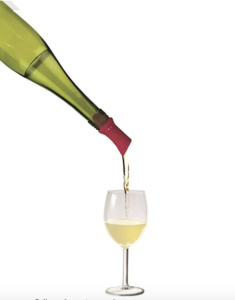 Your stomach is so full that you can't bear to drink another glass of wine. Our Wine  Saver replaces the cork and fits most wine bottles. The spout self-opens to pour, aerates and self seals when the bottle is placed upright, keeping your bottle of wine fresher, longer. 
Don't feel guilty for not being able to finish your Thanksgiving dinner this year. We have plenty of ways for everyone to take home some leftovers. Make storing your leftovers effortless with Jokari. 
https://info.jokari.com/wp-content/uploads/2022/05/jokari_logo.webp
0
0
Nikole Kost
https://info.jokari.com/wp-content/uploads/2022/05/jokari_logo.webp
Nikole Kost
2019-11-20 13:10:10
2019-11-20 14:10:20
Storing Your Thanksgiving Leftovers