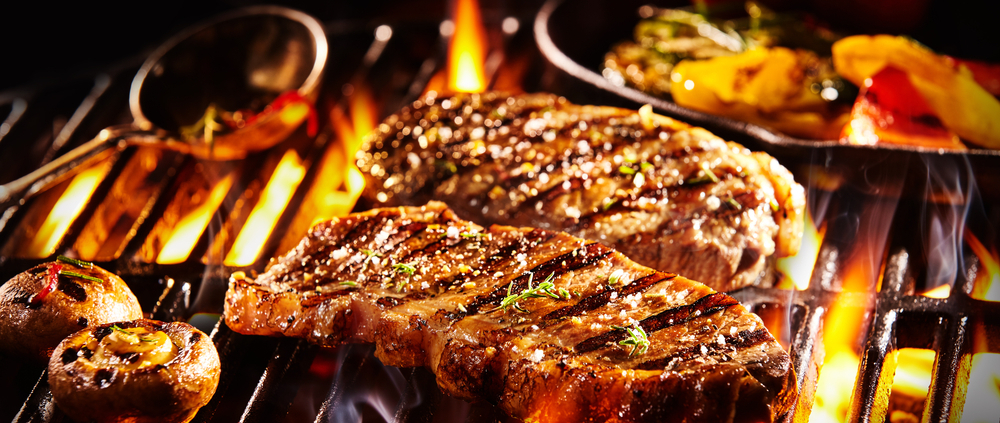 If you're like us, grill season doesn't end just because of a little rain…or snow…. or hail… or hurricane. If you're also like us, you've perhaps over (or under) cooked your meat once or twice.
Here are a few tips to help you make sure what you're grilling is always PERFECT (sidebar: if red meat isn't your thing, I highly recommend trying this out…)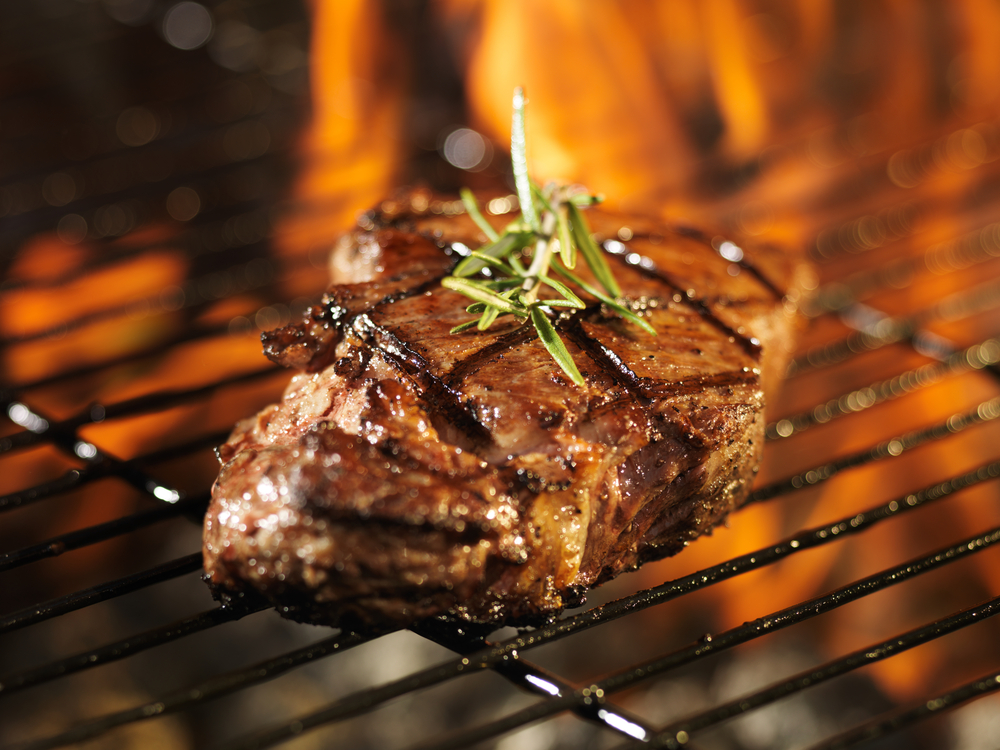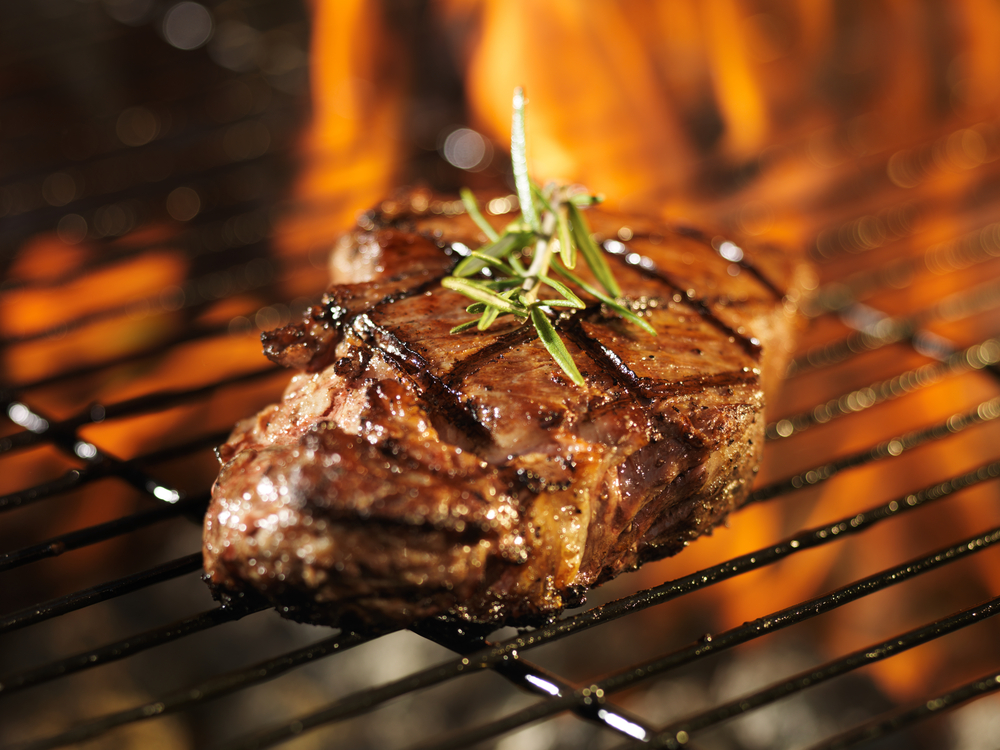 1) Add salt. If you're worried that putting salt on your meat is going to dry it out, think again. Adding salt to your meat 30 minutes before you put it on the grill is going to help draw moisture to itself, and when you throw it on the grill, the sugars and proteins of the steak will mix with the salt and any other seasonings you add making a crust that is beyond impressive.
2) Let your steak sit out for half an hour. So this is easy. If you salt your steak, let it sit out for half an hour while you're at it. Bringing the steak to room temperature helps the steak cook faster and the center stay juicier.
3) Turn the steak once AND ONLY ONCE. And use tongs to flip, not a grill fork. If you poke it with a fork, you will release those juices you want to keep inside.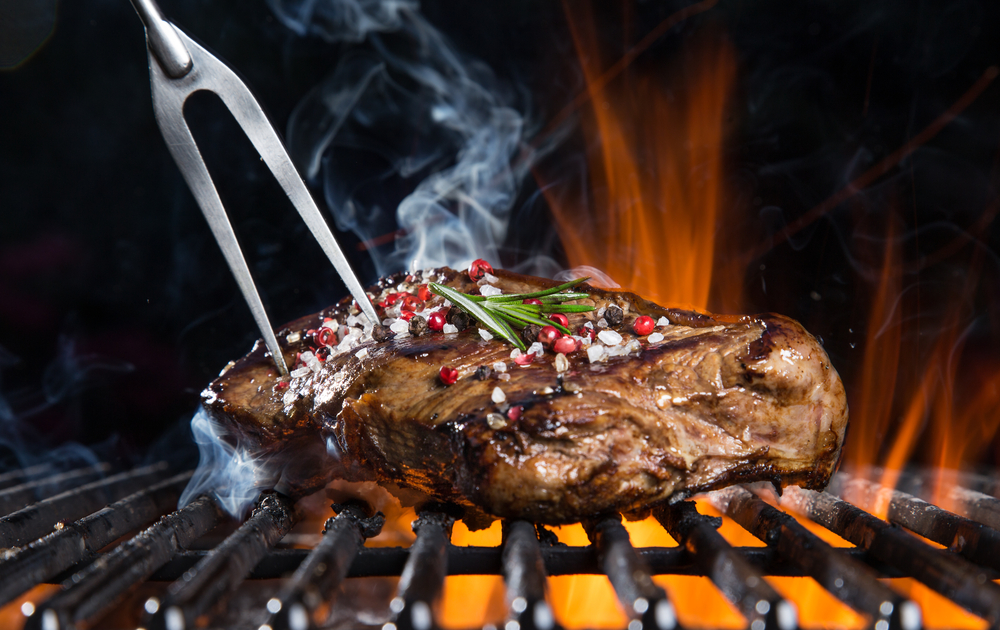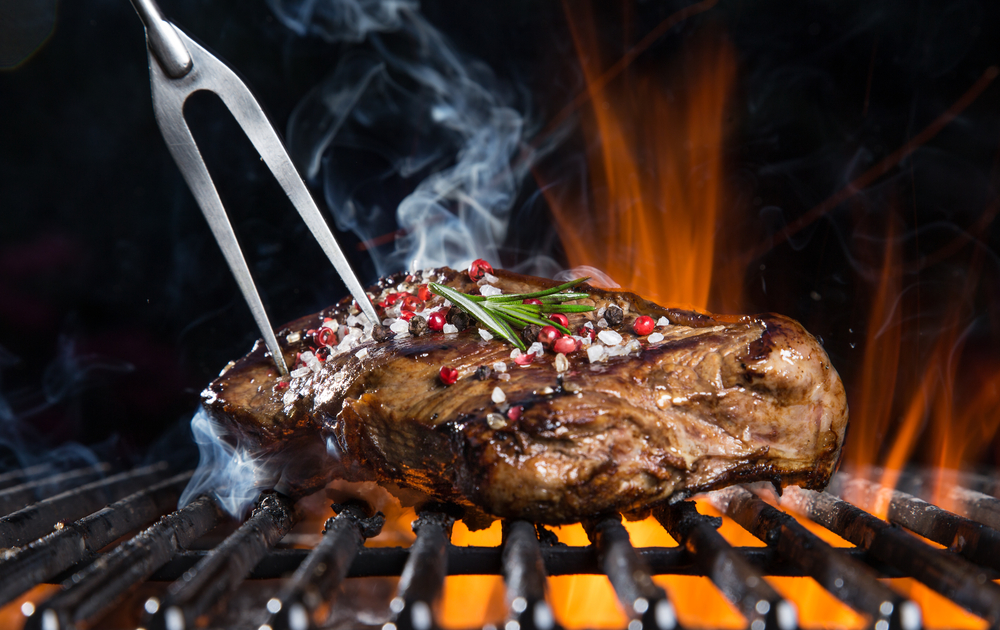 4) Invest in a meat thermometer. Steak is ready when it reaches the following temperatures:
a) Rare: 125-130 degrees F,
b) Medium-Rare: 130-135 degrees F,
c) Medium 140-145 degrees F,
d) Well-done is 160 degrees or higher
5) Here's the best tip….pull your meat off the grill when it is five degrees LESS than your ideal. Then, wrap it in foil and let it sit for five minutes. This last step seals in the juices and gives you time to serve everything else while the meat sits.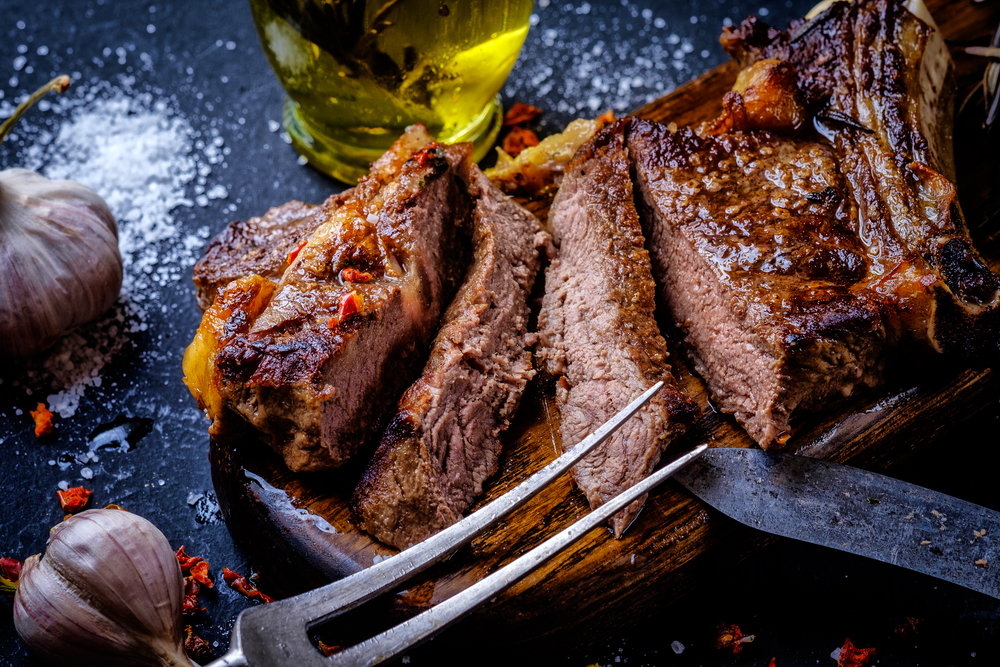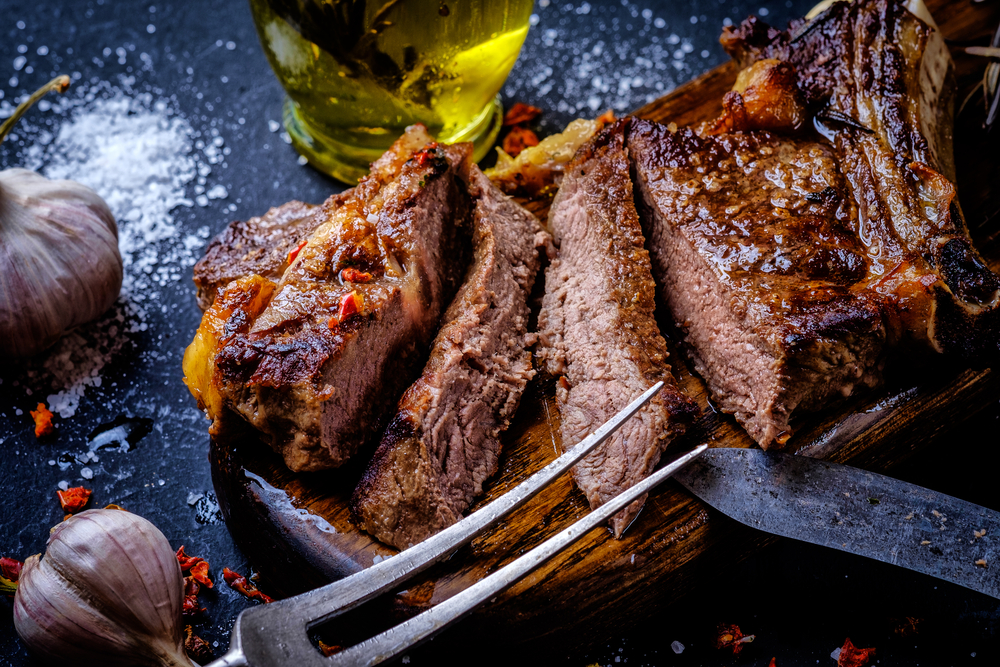 Our new Gourmet line, will help you cook your meat to perfection. Check out our Unique Grill Tool. It meets all of your grilling needs! It has retractable tongs, a spatula, a knife edge, a bottle opener, a scraper slot, and an LED flashlight feature which allows you to see the color and texture of meat. Dishwasher safe.
https://info.jokari.com/wp-content/uploads/2018/08/grilling-steak-4.jpg
667
1000
Lauren Johnson
https://info.jokari.com/wp-content/uploads/2022/05/jokari_logo.webp
Lauren Johnson
2018-08-10 12:52:38
2018-09-21 11:45:05
How to Grill Steak to Perfection